Posted on: June 7, 2021
Missing Juvenile / Hempstead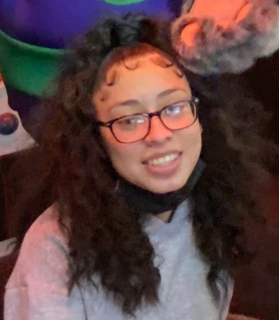 Missing Persons Squad detectives are investigating a missing juvenile from Hempstead that occurred on Friday, June 4, 2021 at 2:40 pm.
According to detectives,Jacklyn Reyes, 15, was last seen leaving her Fulton Avenue home, Friday, June4, 2021 at 2:40 pm and was reported to police on Friday, June 4, 2021 at 4:00pm.   Reyes is described as a female Hispanic, 5'2" tall, 110 pounds,light skin, long black curly hair, brown eyes and wears glasses.  She was last seen wearing a teal color coat, purple shirt, black pants, light purple a headband, black Crocs shoes, white socks, black mask and black book bag with a McDonalds visor hanging from the bag.  Her destination is unknown.
Detectives request anyone with information regarding her whereabouts to call Missing Persons Squad at(516) 573-7347 or 911.
Details by: Det. Siarkowicz/MPS                                     06/04/21/2300/8834