Home
Posted on: June 21, 2021
Missing Juvenile / Hempstead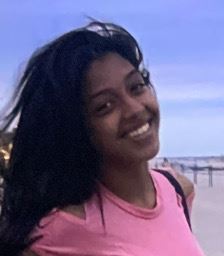 The Missing Person Squad is investigating a missing juvenile from Hempstead that occurred on Saturday, June 19, 2021 at 11:00pm and was reported to Police at 12:30pm on Sunday, June 20, 2021.
According to Detectives, Chaessy Rodriquez, 13, was last seen at her residence on Fulton Avenue.  She is described as a Hispanic female, approximately 5' tall, 100 lbs., medium skin tone, brown eyes, black straight hair and last seen wearing black colored pants and shirt.  Her destination is unknown.
Detectives request anyone with information regarding the above listed juvenile to please contact the Nassau County Missing Person Squad at 516-573-7347 or call 911.  All callers will remain anonymous.
Details by: Det. Siarkowicz / MPS                           06/20/21/1635/7990